Austin SEO Solutions
Consumers in the fast-paced, high-tech Austin marketplace rely heavily on Google and social media when shopping for goods and services. Most consumers won't look beyond the first ten search results, so for Austin businesses, this means that sales directly correlate with ranking on the first page. At Moonraker Marketing, we offer innovative digital marketing solutions to ensure that our clients rank in the top results for search terms relevant to their business. Whether you are looking for SEO services or need a complete digital refresh, we can work with you to customize an internet marketing solution for your business.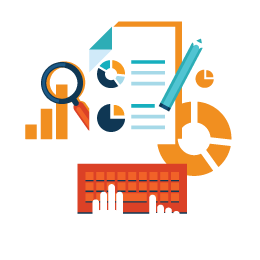 Search Engine Optimization
Search Engine Optimization is fundamental. Our SEO strategies can rank your website on the first page of search results.
Organic Traffic
Organic traffic means consumers arrive at your site because they are specifically searching for the products or services you sell, not because they merely clicked through on a well-placed advertisement. We believe that driving real organic traffic to your site is the best way of boosting your sales conversion.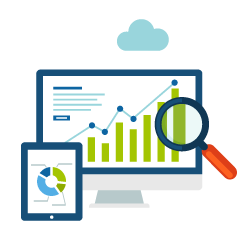 Key Terms
Your business should rank for key search terms relevant to your target consumer. Think your company makes the most delicious vegan treats in Austin? You would want to rank for search terms such as "best vegan bakery Austin" or "vegan cakes Austin". Whether you own the newest vegan bakery, juice bar, or yoga studio in Austin, we can work with you to plan a key word strategy to drive more of your target audience to your site.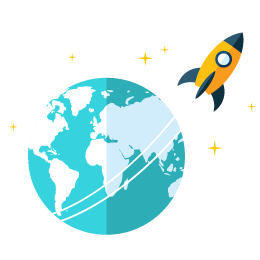 Competitive Analysis
In a competitive market like Austin, it's essential to understand your competition in order to establish the best strategy for winning the market. Before developing an SEO strategy, we always start by doing a competitive analysis to determine the key players in your business' industry. This analysis provides us with a firm foundation for creating an SEO strategy that is custom-tailored to your business' specific niche.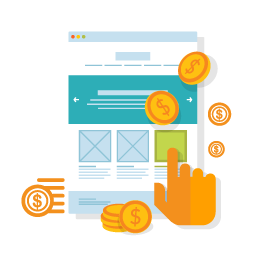 Customized Solutions
At Moonraker Marketing, we don't believe in a one-size-fits-all approach. Every business is unique and special, and each industry has its own nuances and challenges. We will work with you to customize an SEO strategy that works with your budget and caters to your specific needs and concerns.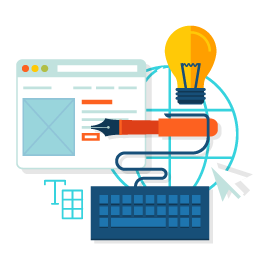 Analytics
We believe that transparency is key to a successful business relationship. By using the most advanced SEO analytics tools, we can set measurable goals and track the progess of your campaign so you can objectively see the results you are paying for.
Local Feel with Global Capabilities
Moonraker Marketing is from Austin, so we understand the local market and what it takes to thrive in this tech-hungry, hipster city. However, our expertise isn't 512 limited to the area code. We have the capability to scale search strategies on a state, national, and worldwide level.
Map Pack Domination

Google displays local business maps at the top of search results. This is the first thing consumers see, so it's important that your business shows in the local Austin map pack.
Citation Management

Citations that consistently represent your brand, location, and services are essential to a successful SEO strategy. We always include citation management in our SEO campaigns to make sure your business is accurately represented.
Goals
We'll work with you to establish goals and understand where you are trying to take your business. Our real-time analytics enable us to set objective goals and track progress throughout the course of your campaign.
Social Media

Increasingly, consumers consult social media when shopping for goods and services. Twitter, Yelp, Facebook, and other social media outlets are important tools for driving traffic to your business. We can help you manage and optimize your social media campaign.
Compelling Content

Relevant and engaging content drives organic traffic and stimulates customer conversion. Ensure your site maximizes the benefits of quality content.
Our customized and comprehensive SEO strategies drive our clients to dominate search results.
We strive to design and implement digital marketing strategies customized to the needs and budgets of our customers. Your SEO campaign should increase your business' online presence and ultimately result in increased traffic and sales conversions.

Preston and his company Moonraker Marketing have been integral in our company's success. We were lost in the viral marketing world and he is helping us find ourselves and make our company stand-out in the modern marketplace.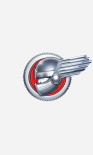 The services provided and the quality of it is exceptional. I cannot believe I did not find them earlier but I am so happy that I did! I'd highly recommend!

In the last 10 years running an internet marketing firm, Preston is the only person I have come across in the industry that actually understands SEO. Preston has generated consistent, fast results that have a long term impact on organic sales for our consumer brands. He is literally the only person I recommend for SEO work.