Google Ranking Experts
Our team develops effective SEO strategies to improve your business' online presence, rankings, and ultimately, your lead conversions. We constantly seek to integrate new techniques and tools with our existing and proven strategies in order to best position your business in the rapidly changing online marketplace.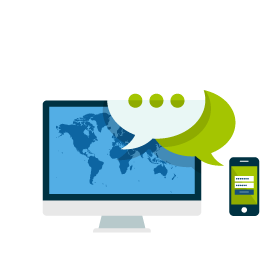 Our goal is to cultivate relationships with our clients based on trust, transparency, dedication, and service. Your satisfaction is the greatest measure of our success.
We employ proven strategies to optimize search engine results and maximize social media tools to drive more organic traffic to your site. In addition to SEO, we offer other services like content and website development to further assist you with converting leads to sales. Our goal is to make managing your digital marketing campaign easy and effortless, with a seamless end-to-end process. We recognize that no two businesses are the same, so we assess each client's needs and design a customized approach for positioning your business for long-term success.
Preston founded Moonraker Marketing in 2015, after several years of experience in digital marketing for both his own businesses and for clients. He graduated from Baylor in 2008 with a BBA in finance and later returned to Baylor in 2012 to obtain his MBA. His interests outside of SEO consulting include coffee, cooking, two-stepping, yoga, fishing, running, backpacking with his wife, and sailing, the last of which inspired the Moonraker name. In August of 2007, Preston embarked on an epic trans-Atlantic sail, covering 3500 miles from St. Maarten to Gibraltar. His sense of adventure inspires the creativity and ingenuity that are needed to keep pace with the ever-changing face of digital marketing.
Sarah Kate joined the Moonraker team in 2015, bringing with her a passion for blogging and quality content. Sarah Kate was born and raised in Austin, graduating from Anderson High School before going on to pursue her BSBA in Accounting ('09) and Masters in Accounting ('11) from Auburn University in Alabama. She obtained her CPA license and worked for a few years in public accounting before making the leap to pursue a more interesting career in digital marketing. Her interests outside of Moonraker include yoga, kayaking, running, wine, hiking, camping, and spending time with her new husband. Preston and Sarah Kate got married in Austin in February of 2015, making the Moonraker team official.
O U R V I S I O N
To ensure the satisfaction of our clients through the implementation of quality, long-term digital marketing strategies that result in positive ROI.