Austin SEO
Consumers in the fast-paced, high-tech Austin marketplace rely heavily on Google and social media when shopping for goods and services. Most consumers won't look beyond the first ten search results, so for Austin businesses, this means that your sales directly correlate with ranking on the first page. At Moonraker Marketing, we offer innovative digital marketing solutions to ensure that our clients rank in the top results for search terms relevant to their business. Whether you are looking for SEO services or need a complete digital refresh, we can work with you to customize an internet marketing solution for your business.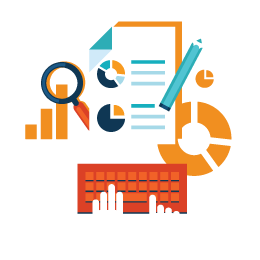 Search Engine Optimization
Search Engine Optimization is fundamental. Our SEO strategies can rank your website on the first page of search results.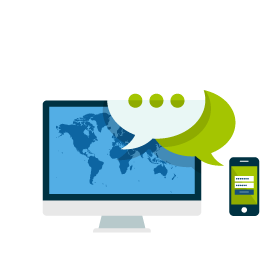 Organic Traffic
Organic traffic means consumers arrive at your site because they are specifically searching for the products or services you sell, not because they merely clicked through on a well-placed advertisement. We believe that driving real organic traffic to your site is the best way of boosting your sales conversion.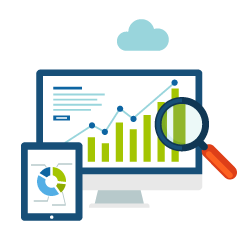 Key Terms
Your business should rank for key search terms relevant to your target consumer. Think your company makes the most delicious vegan treats in Austin? You would want to rank for search terms such as "best vegan bakery Austin" or "vegan cakes Austin". Whether you own the newest vegan bakery, juice bar, or yoga studio in Austin, we can work with you to plan a key word strategy to drive more of your target audience to your site.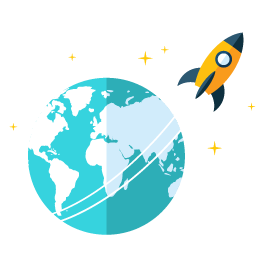 Competitive Analysis
In a competitive market like Austin, it's essential to understand your competition in order to establish the best strategy for winning the market. Before developing an SEO strategy, we always start by doing a competitive analysis to determine the key players in your business' industry. This analysis provides us with a firm foundation for creating an SEO strategy that is custom-tailored to your business' specific niche.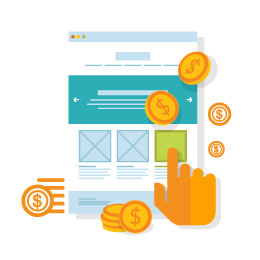 Customized Solutions
At Moonraker Marketing, we don't believe in a one-size-fits-all approach. Every business is unique and special, and each industry has its own nuances and challenges. We will work with you to customize an SEO strategy that works with your budget and caters to your specific needs and concerns.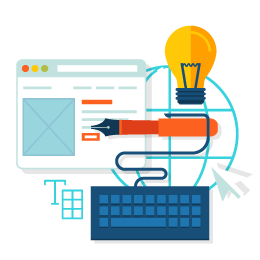 Analytics
We believe that transparency is key to a successful business relationship. By using the most advanced SEO analytics tools, we can set measurable goals and track the progess of your campaign so you can objectively see the results you are paying for.
What is SEO?
SEO stands for Search Engine Optimization. In short, SEO focuses on optimizing a website so it appears higher in search engine results. You likely came across Moonraker Marketing by going to Google and typing in something like SEO Austin or Austin SEO consultant. We ranked this site at the top of search engine results by employing our own SEO strategies. In a tech city like Austin where SEOs abound, ranking for a competitive term like this is no easy feat!
Why is SEO important for my site?
If you're also a business owner, you understand that in our increasingly digital world, having an online presence is no longer optional. According to a recent survey conducted by Bright Local, 95% of customers interviewed said they've used the internet at least once in the last year to search for a local business. How does the typical search process go? Potential customers go to Google and search for a local good or service. They usually browse through the first page of results, read some reviews, then go with one of the businesses listed in the top ten results. Over 90% of users never look beyond page 1 of search results. Why? Because they trust the authority of big search engines like Google and Bing to deliver accurate results. That means if your website is somewhere on page 2, 3 or 4, most would-be customers won't ever find you.
How can you help me?
Moonraker Marketing has proven strategies to get your site ranked at the top of Google. Ranking at the top of search engine results means more traffic to your website and ultimately, more sales!
How do I get started?
We ask all potential clients to start by filling out our discovery form. This brief questionnaire helps us to get a better understanding of what you do, so we can make sure our services are a good fit for your company. After you submit the form, we research and analyze your site's current digital health, then present you with the findings. From there, we'll formulate a plan to get your business ranked!
Why can't I just use AdWords?
Google AdWords (PPC advertising) is a great tool for getting customers, but it's not the best long-term solution. As soon as you stop paying for the advertising spots, the traffic disappears. Organic SEO that is done right has a lasting impact that continues to drive business, customers, and revenue each and every month.
What's the deal with Algorithms?
Google and other search engines like Bing and Yahoo display results based on an algorithm. In basic terms, each search engine has a complex formula that determines site rankings based on myriad factors. While the specifics of these algorithms are closely held secrets, we do have some understanding of how the algorithm works. How? We manage hundreds of web properties. Our portfolio of sites enables us to see patterns in how certain optimization tweaks affect rankings. Based on almost a decade of trial and error, we've developed an SEO strategy that gets results. We understand what search engines are looking for to get our clients' sites to the top of page 1. Not only do we help clients boost their businesses, we also rank dozens of our own web properties.
Do I need to be worried about Google updates?
If you're familiar with digital marketing, you may have heard terms like "Panda" or "Penguin" thrown around. In this context, these words don't refer to cute zoo animals, but rather to updates to Google's algorithm. Google is constantly updating its algorithm to make results more accurate and of higher quality for its users. Google updates ensure the search engine giant's continued credibility – something that's good for everyone! While qualitatively, Google's updates mean a better algorithm, they can spell disaster for a business with a website that isn't up to snuff. You can be coasting along on page 1, then suddenly fall out of rankings entirely. We keep up with market research to ensure that our clients don't get caught off-guard by changes to the algorithm. With Moonraker by your side, algorithm updates are one less headache with which to contend.
What to look for when shopping SEOs
If you're reading this page, chances are that you are still shopping around for an SEO agency. While you'll find that there are plenty of agencies to choose from in Austin, Texas, not all will deliver the same service. Even if you don't end up hiring us, there are some questions you should ask of any SEO consultant you're considering:
Proof of Rankings: Any legitimate SEO company will be able to provide you with proof of difficult keyword rankings. The Moonraker team has ranked clients across a broad range of industries – from RV dealers to oil and gas firms to moving companies – and we are happy to show you the proof.
In-House vs. Outsource: Ask if the work is done in-house. Many SEO agencies are great at sales and lacking when it comes to actual technical expertise. These agencies often close the deal then outsource all the work to a 3rd party overseas. At Moonraker, all the work is done in-house by our own team. This way, we always have a tight rein on what's going on with each of our clients.
Beware of Cookie Cutter Packages: Many "SEOs" will rope you in with a cookie cutter SEO package that seems too good to be true. These SEOs offer packages that for a couple hundred bucks a month promise you page 1 rankings. Most of these "SEO consultants" have no clue what they are doing and will take your money month after month into perpetuity with no actual results. At Moonraker Marketing, we do things differently. We create a specialized SEO strategy for each client based on their specific needs. We also believe in earning your business, which is why we operate on a month-to-month basis with no contracts.
If you're ready to launch your website to the top of Google, get more traffic, and increase your revenue, it's time to give us a call! Get started today by filling out the discovery form!
Local Feel with Global Capabilities
Moonraker Marketing is from Austin, so we understand the local market and what it takes to thrive in this tech-hungry, hipster city. However, our expertise isn't 512 limited to the area code. We have the capability to scale search strategies on a state, national, and worldwide level.
Map Pack Domination

Google displays local business maps at the top of search results. This is the first thing consumers see, so it's important that your business shows in the local Austin map pack.
Citation Management

Citations that consistently represent your brand, location, and services are essential to a successful SEO strategy. We always include citation management in our SEO campaigns to make sure your business is accurately represented.
Goals
We'll work with you to establish goals and understand where you are trying to take your business. Our real-time analytics enable us to set objective goals and track progress throughout the course of your campaign.
Social Media

Increasingly, consumers consult social media when shopping for goods and services. Twitter, Yelp, Facebook, and other social media outlets are important tools for driving traffic to your business. We can help you manage and optimize your social media campaign.
Compelling Content

Relevant and engaging content drives organic traffic and stimulates customer conversion. Ensure your site maximizes the benefits of quality content.
Our customized and comprehensive SEO strategies drive our clients to dominate search results.
We strive to design and implement digital marketing strategies customized to the needs and budgets of our customers. Your SEO campaign should increase your business' online presence and ultimately result in increased traffic and sales conversions.

Preston and his company Moonraker Marketing have been integral in our company's success. We were lost in the viral marketing world and he is helping us find ourselves and make our company stand-out in the modern marketplace.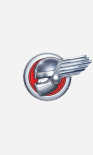 The services provided and the quality of it is exceptional. I cannot believe I did not find them earlier but I am so happy that I did! I'd highly recommend!

In the last 10 years running an internet marketing firm, Preston is the only person I have come across in the industry that actually understands SEO. Preston has generated consistent, fast results that have a long term impact on organic sales for our consumer brands. He is literally the only person I recommend for SEO work.